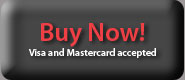 World's Finest Hand Trucks
We custom configure hand trucks matched to the size and shape of the products you deliver. CWIH offers a huge selection of nose plates, handles, frames and wheels assembled to maximize driver efficiency and ergonomics.
Learn more about the hand trucks offered by CWIH!
CWIH provides route distribution solutions from the world's finest manufacturers:

Top Choice Backstage Equipment
CWIH: the Backstage Equipment Warehouse, Showroom and Retailer on the East Coast
We stock Backstage Equipment product in both our Manhattan and Long Island, New York facilities. CWIH showrooms allow you to see and touch the equipment before you buy.
Learn more about the Backstage Equipment offered by CWIH or visit our Manhattan showroom!